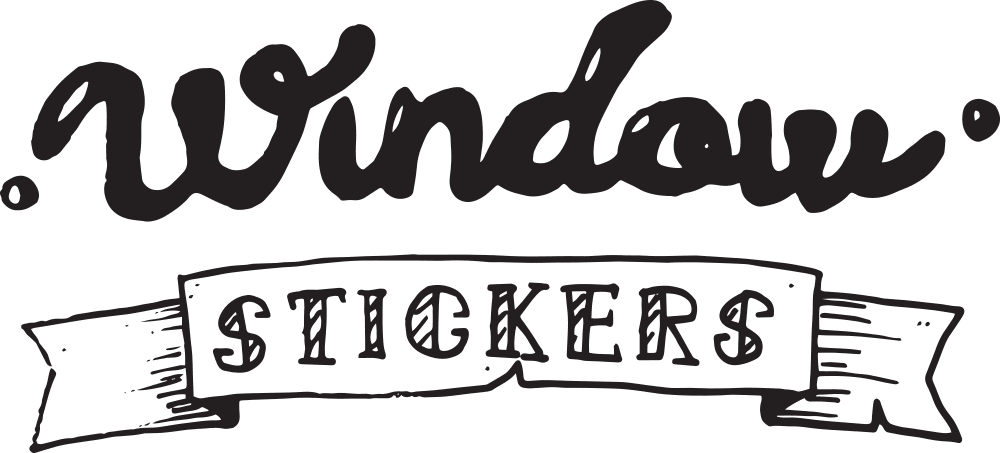 Window Sticker Printing London
Turn your windows into valuable advertising space using our wide range of window stickers!
We produce high quality, durable vinyl prints that can be stuck directly to the inside or outside of any glass surface. Perfect to promote your business, latest products, sale offers and upcoming events. We can print to any shape or size and will make personalised window stickers bespoke to your design. You will not be limited to any template, size or colour! You can create the perfect sticker tailored for your window no matter how big or small. There is no minimum run and we can accommodate one-offs as well as multiple runs.
All our prints no matter how big or small are produced using the latest cutting edge print technology ensuring high resolution prints and vibrant colours. To extend the lifespan of all our window stickers we apply a matt or gloss (just let us know what you prefer) laminate seal over the top of your design to protect the ink. Our two prime London locations enable us to meet tight turnaround times without compromising on quality.
Need help with your artwork? Get in touch. We have a dedicated artwork team that will be able to help you with an amazing design.
We do not have an online ordering portal. Here at Onward Display we still believe in the personal touch especially if you are ordering window stickers for the first time … we understand that you may not know exactly what you need, so please give us a call or drop us an email with any questions you may have. Our friendly and knowledgeable staff will be only too willing to help.
SCROLL DOWN TO SEE EXAMPLES
FAQ's